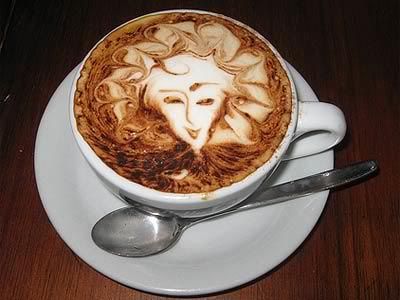 I love coffee. Actually, it is probably more accurate to say I am obsessed with coffee. I love the sound of a percolator. I love the sound of an expresso machine. I love the sound of boiling water to pour into my melita single serve filter holder.
I broke down and bought a
Toddy
Cold Brew Coffee thing. You can make one with Taco Bell cups, but you run the risk of a really big mess in your kitchen. That's what happened to me. After I bought my toddy I found you could go to the website and order auto delivery and get a free cold brew coffee maker (just like Gevalia). I was sad, then realized I would probably forget to cancel the delivery and wind up with waaaaaaay too much coffee. Not really.
You can't ever have too much coffee.
Instant. French Press. Decaf. Half Caf. Smooth. Bold. Bright. Kona.
Be careful with the cold brew-it's sooooo smooth I think you could ingest enough to be harmful. I was feeling a little bit like Cornholio yesterday when I realized that I had, over 24 hours, ingested most of a pound of coffee. I don't know how many cups that translates into, but I suspect it's a lot.